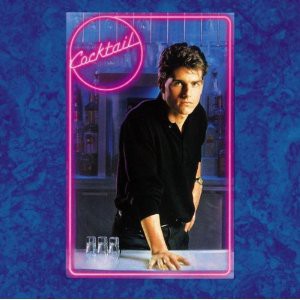 "Kokomo"
by The Beach Boys
from the album Cocktail (Soundtrack)
1988
Buy the album on Amazon
To finish off May Summer Songs, yes, another Beach Boys song, and again, that's probably too easy for this month's theme. But what can I say? I loved this movie. Tom Cruise doing all sorts of awesome tricks with liquor bottles, the gorgeous (especially to my 15? year old self) Elisabeth Shue, "the guy from FX" (probably how I thought of Bryan Brown at the time) – this was one of the good ones. I don't think I've seen it as an adult, so no idea if it still holds up.