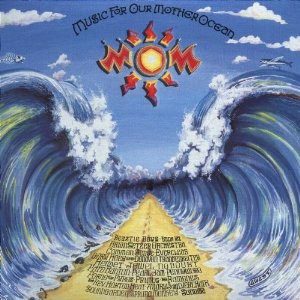 "Surfin' U.S.A."
by Pennywise (originally by The Beach Boys)
from the album M.O.M.: Music for Our Mother Ocean Vol. 1
1996
Buy the album on Amazon
So I completely blew it this week with no Karaoke Tuesday entry. There have been a few times in the past where Lance or I or both of us have been a little late, but this week I just totally dropped the ball. Normally at worst I might do it Wednesday and cheat by backdating the entry, but it just feels wrong to do that when it's already Friday night. So you win this week, Lance. And apologies to all of our loyal fans (which is also just Lance).