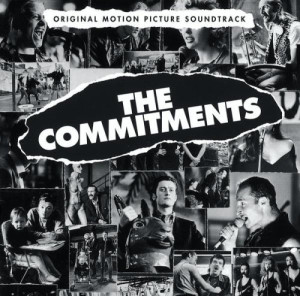 "Treat Her Right"
by The Commitments (originally by Roy Head and the Traits)
from the soundtrack to The Commitments
1991
Buy the album on Amazon
The Commitments was one of our go-to movies for late nights at college.  I don't remember seeing it in the theaters, so I think it was almost exclusively watched on VHS rentals from More Than Video.  I'm not sure who in my group found it, but we could recite it from memory, at least the parts we could make out through the Irish brogue.  This movie hit some soft spots for me: Motown/soul/blues music, ensemble pieces and weird accents.  Plus, what a  fun band to listen to.  Case in point, the opening song to the movie.