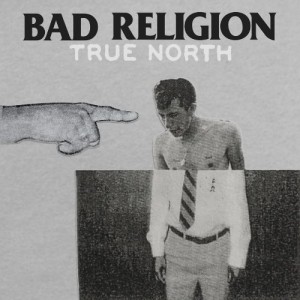 "Fuck You"
by Bad Religion
from the album True North
2013
Buy the album on Amazon
I'm cheating a bit with this month's theme, but give me a break.  I've been Hollywood for a week.  Also, June Power Songs were so much fun, and I still have a massive list of tracks I want to slot in there, so since it's my turn to pick the theme, I'm extending power songs into July.
This post is gonna be quick, like this amazing song from Bad Religion.  I like Bad Religion a lot, but I'm not a disciple by any means.  Their album Stranger The Fiction is definitely in my top 100 albums of all time, but I realize for most Bad Religion fans that's like saying Wings was Paul's McCartney's best band (I should also come clean and say that I don't really love the Beatles).  But after The Gray Race I kind of lost track of the band.  Until True North.