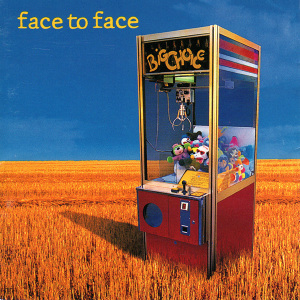 "Disconnected"
by Face to Face
from the album Big Choice
1994
Buy the album on Amazon
In my first year of college, I met my friend Brendan, and in between watching boat loads of horror movies and drinking boat loads of cookies and cream shakes at Village Inn, we listened to and talked about a whole lot of music. We already had some crossover favorites, but he also got me into a bunch of punk (or punk-ish) bands – NOFX, Blink 182, Pennywise, Propagandhi, and, you guessed it, Face to Face. Though there's certainly a time for the lightheartedness of the first two bands, I always appreciated that Face to Face was more sincere without being super hardcore, and I love the singer's voice.
Continue reading November Five-Star Shuffle: "Disconnected" →