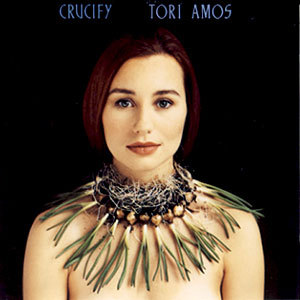 "Smells Like Teen Spirit"
by Tori Amos (originally by Nirvana)
from the album Crucify
1992
Buy the album on Amazon
I had something else totally in mind and was working through what to write, and then I got busy and forgot to post until Lance just reminded me. I'm late for EST and probably Central, but I'm going to make it in Mountain Time. Even though I had already thought through my other choice, this pick just came to me in a flash and seemed like the better choice.