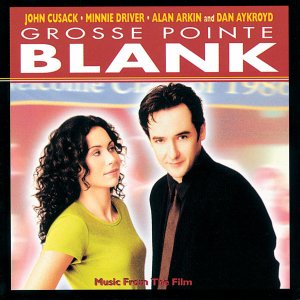 "I Can See Clearly Now"
by Johnny Nash
from the Grosse Pointe Blank Soundtrack
1972
Buy the album on Amazon
Okay, so this came on shuffle and I was "Oh man, I might have rated this too high… riding the way from a great film."  Then I also thought, "This is unfortunate, I just reviewed the album."  But fuck it.  This is a magnificent song.  I'm a few drinks in.  I still stand by that statement.  I wasn't in a great mood when I started playback, but within fifteen seconds this song had changed my mood.  That, my friends, is the power of music.  The power to change your mood from bad to good, or from sad to glad, from peaceful to menacing or even from flaccid to erect.  You know I'm right.  Whiskey is delicious.
Continue reading November Five-Star Shuffle: "I Can See Clearly Now" →