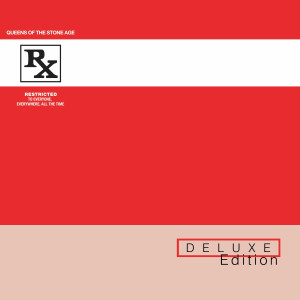 "Never Say Never"
by Queens of the Stone Age (originally by Romeo Void)
from the album Rated R (Deluxe Edition)
2010
Buy the album on Amazon
Yep, it's a QOTSA week here on MNP, especially if Chris doesn't get off his ass and post.  That's right motherfucker.  Called you out.  What are you gonna do?
Sorry, QOTSA does that too me… get's me in a fighting, fucking or drinking mood.  Sometimes all three.  I didn't discover this song until a few months ago.  I picked up the reissue of Rated R like any good QOTSA fan would, but I never really gave it a good spin.  Like most of my musical discoveries, this song came into my life via shuffle.  Quickly followed by pounding the back button two times so I could hear it again. Continue reading Cover Friday: "Never Say Never" →